Typography thoughts – developing on the word 'proven' and the material of concrete
So what do I think of when I think of concrete? I think of Le Corbusier.
I think of Béton Brut: French for raw concrete.
Here are some beautiful examples of concrete imprinted by wooden molds.
But Béton Brut is the root word for Brutalism. And Brutalism isn't a shining example of new concrete. It's concrete with staining and soaked-in smog. It's grey and black and bleak and bullying.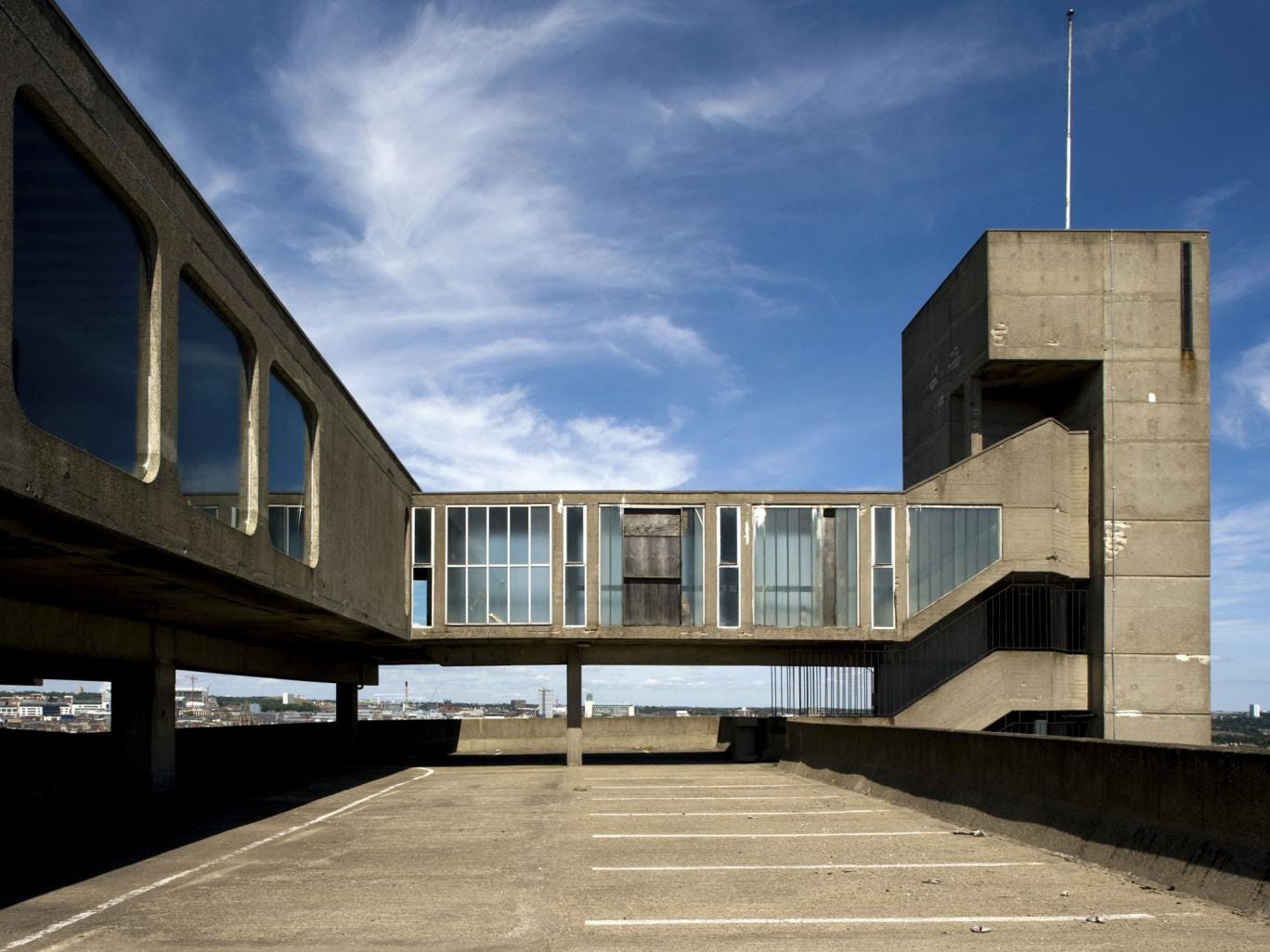 Ugh, even photographed on sunny days, these buildings just make me feel like they're effing depressing monoliths!
Also I hate how this architecture is rooted in, just, crap idealism. Le Corbusier's dream city "represented an utopian dream to reunite man within a well-ordered environment."
Why do I have such strong reactions to this? Probably because I lived in a Soviet-style block in Singapore, and experienced the influence of this architecture on my daily life. Here are some thoughts I recorded at the time and a sketch of the building I lived in…
"It all started with Dave Chappell and a skit that referenced Good Times. An amazing 70s sitcom about an African-American family living in the projects, and a catch phrase of "Dyn-O-Mite!" – needless to say I got hooked. I wanted to understand more about the projects and these buildings. So starting with the Evan's family abode – I read about Cabrini Green – an infamous project in Chicago. Reading about similar projects in England, Australia and even Communist Blocs, it reminded me of when I first moved to Block 166 in Singapore and my aghast horror at how 'communist' these buildings looked… I was having flashbacks to the outer 'burbs of Prague and my budget backpacking! Stumbling onto this stunning site about high rise living around the world, I was amazed at the amount of crap panelák everywhere! And so inspired by the people coming to terms with living in a charmless concrete slab. If any conclusion can be made about modern architecture – it's that Corbusier failed – epically. Buildings, design and functional objects rarely dictate or change behaviour in people, it just hinders or emphasises what's already inside us. I hope I never have to live in a high rise again – just like its shape is so unnatural, it really doesn't feed a whole human being."
Currently listening to: Nina Simone, Baltimore
Image links:
https://willetto.wordpress.com/tag/wood/
https://commons.wikimedia.org/wiki/File:Wood_grain_German_Occupation_bunker_concrete_1.jpg
http://design-milk.com/friday-five-with-joey-roth/
http://blog.lhwarchitecture.com/2014_06_01_archive.html
http://www.independent.co.uk/arts-entertainment/art/features/concrete-buildings-brutalist-beauty-9057223.html#gallery
http://www.uncleguidosfacts.com/2014/06/historic-preservationshould-brutalist.html
http://www.wallpaper.com/lifestyle/concrete-concept-indulges-in-the-worlds-best-brutalist-architecture#148386