So in this current assignment, I am producing an A3 poster for a quote, using 1 typeface, unlimited sizes and unlimited colours. We need to submit as a group, and will get an overall group mark.
I've got to say – Google hangouts are awesome!
We have decided to use Future as a theme font for our group, and because I'm restricted to 1 typeface, that's me done.
Onto finding inspiration for how I'll set this thing out. The quote is be Herb Lubalin, and here is some of his work: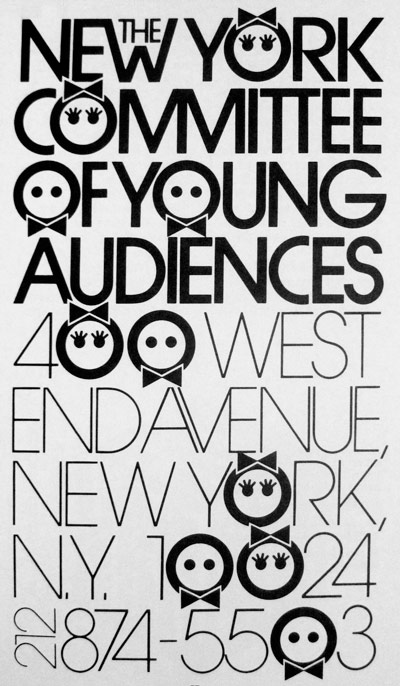 Sources are here, here & here.
Lubalin really likes his big 'O's to be round, and in the top example, he's really playing with that space. The Avant Garde example is another example of fully justified text becoming the whole graphic. And in the third example, it's a really nice bit of hierarchy between the title and the credits.
All of this got me thinking and sketching and trying lay outs for the quote.
And this is where I've got to so far:
It's not great – but I've put it in for some feedback and will hopefully be able to develop my idea further.
update – the verdict is in, and the feedback is this is a big stinking pile of 💩 . Back to the drawing board!